Student Awards Recipients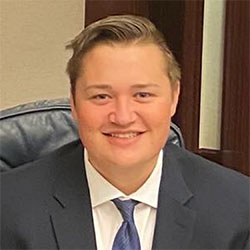 Zachary Kean
President's Award
Zachary Kean, a current first year student from Davie, FL who is majoring in Political Science and Business Management is being recognized for his contributions to the Florida State community. Zachary, this is to emphasize how appreciated you are.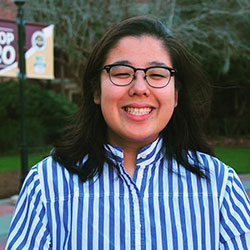 Anne Lam
Bob E. Leach Award
She consistently shows up for others, connects people, & creates a more welcoming & inclusive space. She has used her various leadership roles as an opportunity to create a better FSU community through compassion, empathy, & meaningful relationships.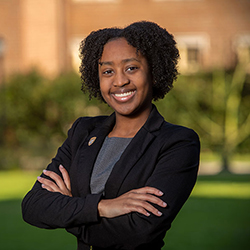 Essence Duncan
Sean A. Pittman Award
This person is a true advocate, role model, & trailblazer for the FSU community. She has worked to build connections & community for African American students on our campus & is a glowing representation of diversity, inclusion, & social justice.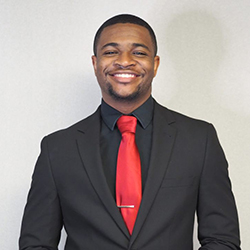 Julian Levy
J.R. Harding Award
Unconquered Scholars Ambassador & 2019 Orientation Leader, Julian Levy, represents the resiliency of FSU students. His challenges and personal obstacles have motivated his academic excellence and inspired his persistent ambitions!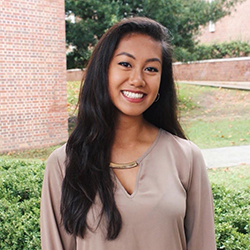 Angel Purganan
Student Seminole Award
This student represents FSU in each and every role she holds. Whether it be interning with the Florida Department of Environmental Protection, serving as an Orientation Leader, or simply encouraging those around her, Angel Purganan serves happily.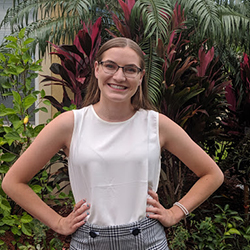 Chanelle Dupuis
Student Seminole Award
In this stage of life and career Chanelle Dupuis is a truly exemplary student to her peers and to all of us. Due to her caring exceptional contributions in leadership and service to society, Chanelle Dupuis is most deserving of this award.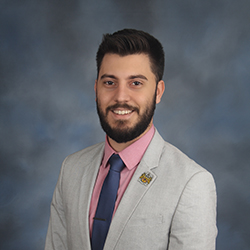 Christopher Pinango
Student Seminole Award
Over the past 4 years, this student has served as a leader in Fraternity and Sorority Life, SGA, and honorary societies. His hard work and dedication have left a legacy of positive cultural change here at FSU.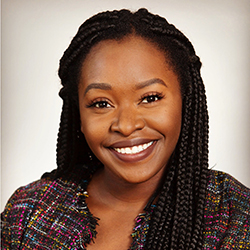 Courtney Francis
Student Seminole Award
Courtney's ingenuity and advocacy speak volumes, but what speaks louder are her actions. From creating safe spaces for students to process, presenting on tough topics, planning and executing a large scale learning opportunity, she inspires and leads.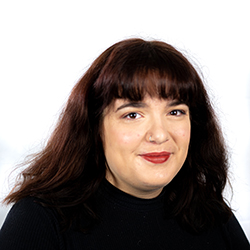 Katie Svedman
Student Seminole Award
Katie is dedicated to her work because she uses the privilege the ASLC has as a resource to allocate funds and advertising support to groups that could use the additional reach. Her respectfulness, positive attitude, & responsibility regularly shine.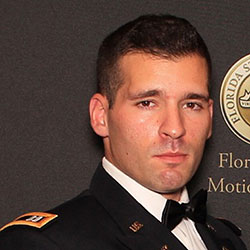 Michael Sussman
Student Seminole Award
Some veterans choose to blend in, but that's impossible for Michael. Michael is studying Cell and Molecular Biology and serves as the External Coordinator of Veterans Student Union. He makes a conscious effort to spread awareness to the campus community.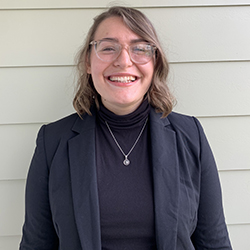 Shoshanah Bush
Student Seminole Award
Shoshanah embodies immersing oneself into a community. Through her work with RENEW, LeaderShape and as a Research Assistant she has taken an honest look at community needs and demonstrated the hustle to make a sustainable impact on our holistic needs.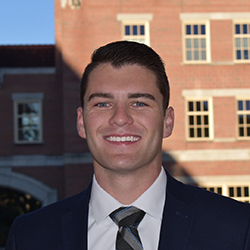 Zachary Blashinsky
Student Seminole Award
During his term as student director of MRU, Zach has demonstrated both a work ethic and an aptitude for leadership most departments would pay generously to develop in their own leaders. His service & dedication to MRU is greatly appreciated.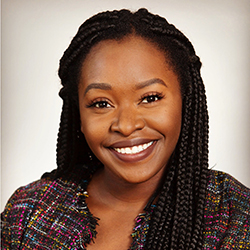 Courtney Francis
Dean of Students Award
The Dean's Cup
We would like to present this award to someone who has shown commitment to the students that she serves within University Housing. Through diversity and inclusion, Courtney Francis represents the core tenets of the Seminole Creed and Florida State.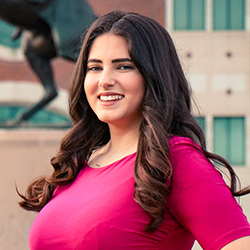 Jaelyne Vigoa
Dean of Students Award
The Dean's Cup
Jaelyn, your commitment to FSU through your leadership over the past four years is evident to those around you. Continue to grow in the 8 tenents of the Seminole Creed and lead others and represent FSU as you leave.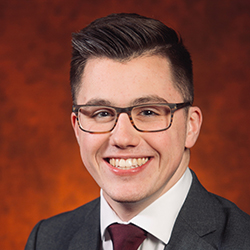 Shane Reilly
Dean of Students Award
The Dean's Cup
2019 Orientation Team Leader, Shane Reilly has dedicated time and talents to exemplifying the Seminole Creed in every aspect of his involvement. His commitment and dedication to upholding the values of Florida State University is exceptional.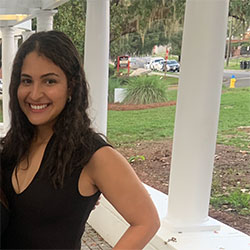 Angie Mella
Transfer Student Leader of the Year
This student exemplifies leadership & service to the campus community through their role in the Transfer Leadership Institute & LAE to amplify voices, aid in their peers' growth, and lay a foundation for the future of the transfer community.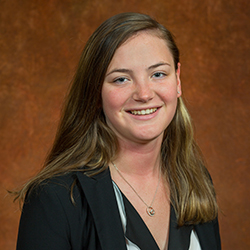 Hannah Primozic
Instant Impact Award
This student has been a vital voice to aiding in freshmen's growth in their first year through her work with the Freshman Leadership Institute & University Housing. Hannah has embodied leadership, service & Seminole Creed in her time at FSU.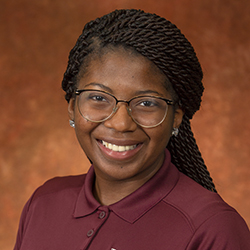 Marquita Rusley
Outstanding Student Leader
Marquita has a special passion to serve others and promote growth. She continually creates relationships and has been able to work with members of global community, demonstrating the power behind doing meaningful work.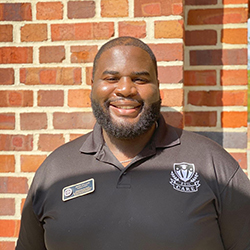 Arnez Wallace
Outstanding Student Leader
Monterio Arnez Wallace graduated from East Carolina University in 2018 with a BS in Public Health. He is now in the Higher Education, MS program here at Florida State University. Monterio is dedicated to helping first generation students excel.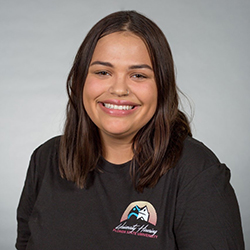 Miranda Perez
Outstanding Student Leader
Miranda Perez is a graduating senior from Plant City, FL. She has dedicated her time to better the Florida State community by getting involved with service organizations such as Dance Marathon, Autism Speaks, and University Housing.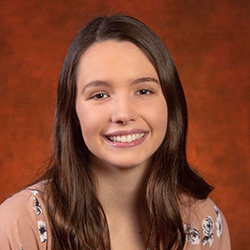 Jensen Woelfle
Outstanding Student Leader
The definition of the word "leader" has different meanings to everyone. Despite this difference of definition, it is clear that Jensen Woelfle is the epitome of what it means to be a leader. Her impact on campus & others will be her legacy.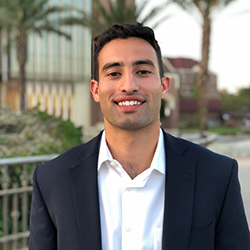 Aaron Goldstein
Outstanding Student Leader
Aaron has shown true Seminole leadership as founder and president of the Sports Analytics Club. He has spearheaded development of the first annual FSU Sports Analytics Conference. He has a unique ability to motivate and inspire his fellow students.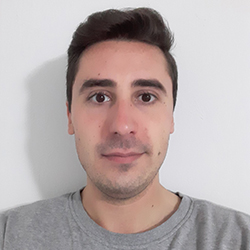 Pietro Pesce
Outstanding Student Leader
Pietro works tirelessly to promote Italian studies and global citizenship through hours of volunteering and he overall fosters enthusiasm for global communication, spearheading initiatives such as a virtual language exchange between FSU students and Italian citizens.
 

Staff/Faculty Awards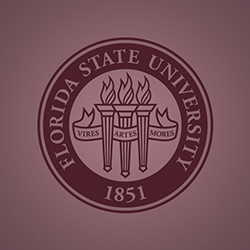 Bill Parker
Faculty/Staff Seminole Award
Bill has put his whole heart into this work since Day One, and his impact will be felt long after he has left. The Bryan Hall Learning Community, its residents and alumni, and each of us on the LLC team are better because of Bill Parker.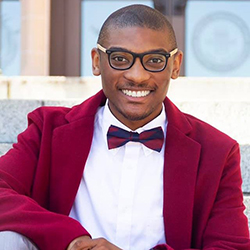 Da'Shaun Scott
Faculty/Staff Seminole Award
Everyone loves Da'Shaun. He has helped the Veteran's Student Union, the Hispanic Latino Student Union, and the Diversity & Inclusion Institute build strong relationships with campus partners and always offers a listening ear to students in need.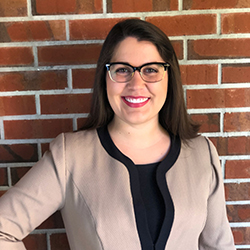 Sarah Sheldon
Advisor of the Year
Sarah Sheldon is a dedicated staff member who has an overwhelmingly positive influence on each student that she works with. As an advisor she has stepped-up to support an organization that is dedicated to spreading spirit and tradition at FSU.
 

Organization Awards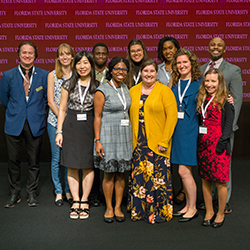 Diversity & Inclusion in Research and Teaching Organization
Mary B. Coburn
RSO of the Year
The Diversity and Inclusion in Research and Teaching Organization (DIRECTO) has organized multiple events that have offered a "safe-space" for individuals, groups, and the Tallahassee higher education community to discuss issues surrounding diversity, inclusion, and equity.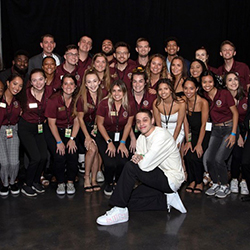 Homecoming
Vires Award
Homecoming strives every year to create a week that is a celebration for all past and present Seminoles. This last year, they were able to create events that were more accessible and inclusive to the student body, increasing participation in one of the schools longest traditions.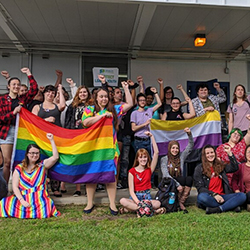 LGBTheology
Artes Award
LGBTheology has partnered with local Tallahassee organizations to work on banning conversion therapy in the city of Tallahassee and held meetings on FSU's campus that educated fellow students on LGBTQ+ legal battles.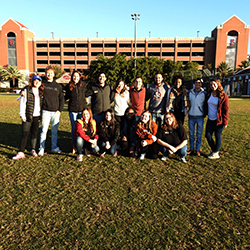 The Big Event
Mores Award
The Big Event embodies the idea of community and the Seminole tradition of service by giving over 2000+ students the opportunity to just say thanks through service through its support with Garnet, Gold and Giving Back, NoleServe and its two main events the Big and Little Event.
 

Other Departmental Awards
Myah Freeman
President's Humanitarian of the Year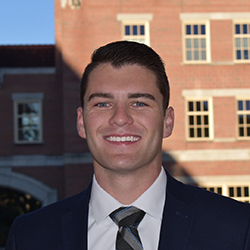 Zach Blashinsky
University Health Services
Student of the Year
Paul Lim
Sports Club Awards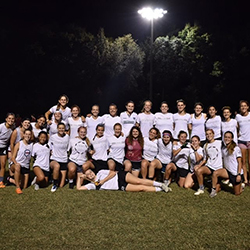 Women's Ultimate Frisbee
Sport Club of the Year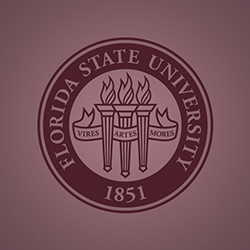 Alexander Alvarado
Global Citizens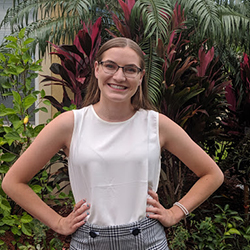 Chanelle Dupuis
Global Citizens
Thomas Driscoll
William B. Clutter Union Board
Member of the Year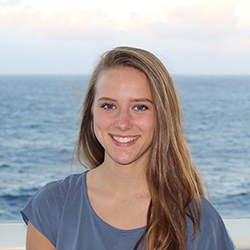 Cassie Compton
Academic Leadership Awards
Applied Studies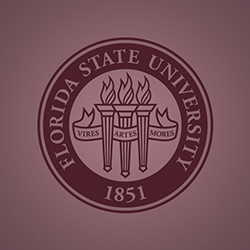 Christina Hanna
Academic Leadership Awards
Applied Studies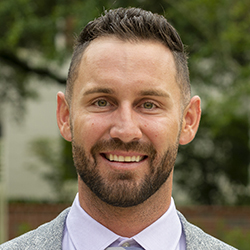 Taylor Oldham
Academic Leadership Awards
Buisness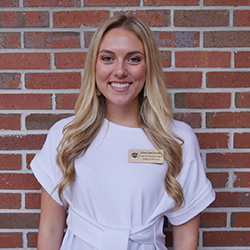 Giana SanGiovanni
Academic Leadership Awards
Business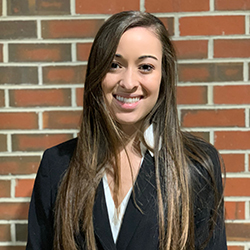 Sara Uribe
Academic Leadership Awards
Criminology and Criminal Justice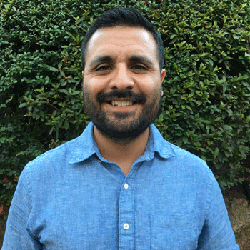 Javier Ramos
Academic Leadership Awards
Criminology and Criminal Justice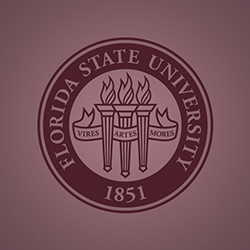 James Hardy
Academic Leadership Awards
Engineering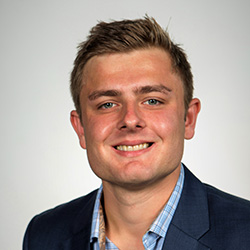 Mitch Hudson
Academic Leadership Awards
Engineering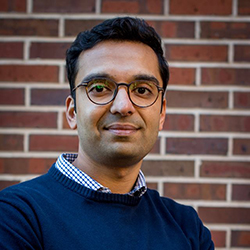 Vaibhav Diwanji
Academic Leadership Awards
Communication and Information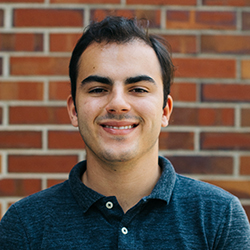 Alex Moershcbacher
Academic Leadership Awards
Communication and Information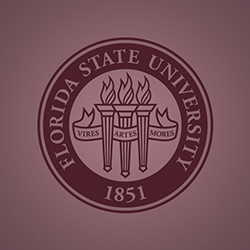 Anisha Gupte
Academic Leadership Awards
Motion Picture Arts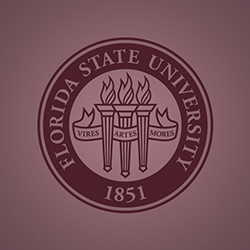 Megan Wise
Academic Leadership Awards
Motion Picture Arts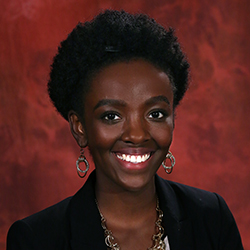 Shalom Chege
Academic Leadership Awards
Medicine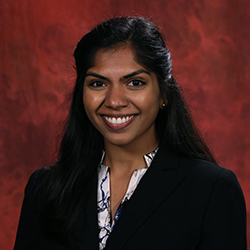 Vinita Akula
Academic Leadership Awards
Medicine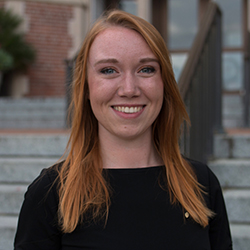 Reannan Riedy
Academic Leadership Awards
Jim Moran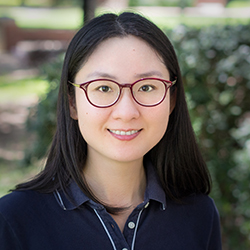 Peipei Hong
Academic Leadership Awards
Human Sciences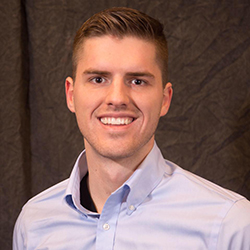 Nikolas Webster
Academic Leadership Awards
Education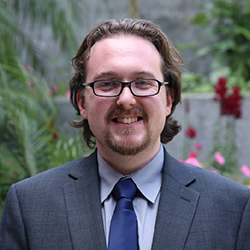 Chase Boyer
Academic Leadership Awards
Social Sciences and Public Policy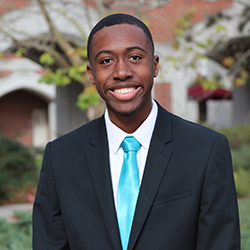 Craig T. Robey
Academic Leadership Awards
Human Sciences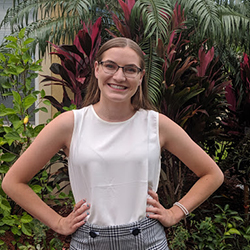 Chanelle Dupuis
Academic Leadership Awards
Arts & Sciences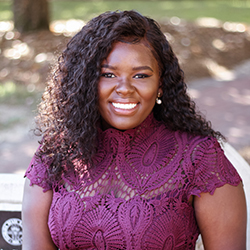 Rose Antoine
Academic Leadership Awards
Social Work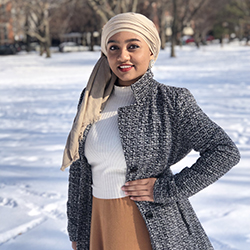 Bushra Rashid
Academic Leadership Awards
Social Work
 

Nominees
Adrienne Stephenson
Andres Paz
Anthony Garret
April Brazell
Beatrice Dain
Bob Curry
Brianna Gann
Brit Duffey
Caleb Dawkins
Christopher Collins
Dr. Gregory Springer
Derek Leach
E. Ashby Plant
Evan Albury
Evan Steinberg
Gizem Solmaz
Haley Gentile
Jacky Levi
Jeff Schmoll
Jesse Ford
Jensen Woelfle
John Witkus
Julian Levy
Kate Hill
Katie Pierson
Kerestin Goodman
Kimberly McClellan
Kylie Begin
Landon Weeks
Lexi Boynes
Lexi Seery
Lisa Liseno
Lissa Cone
Mannat Thakur
Maxwell Adolph
Meghan Leeds
Melissa Carcamo
Miles Feacher
Miranda Perez
Natalia Bamberger
NyAsia Shaw
Paige Levanti
Rebekah Bollinger
Rod Kelley
Ryen Pagel
Sarah Suber
Shannon Staten
Shelley Ducatt
Somnath Chatterjee
Stephanie Urbina
Tadarrayl Starke
Taylor Williams
Tina Beck
Valeria Rigobon
Virginia Osborn
Flute Association at Florida State University
FSU Medical Response Unit
Technole
Sports Analyitics Club at FSU
WVFS Tallahassee
Tau Beta Sigma
Seminole Alliance for World Health
Diversity in Psychology Organization of Graduate Students
 

Nominators
Alan C. Berquist
Alex Moerschbacher
Alexa Doran
Alison Leach Hughes
Amie Runk
Amy Guerette
Andrew Syder
Angel Purganan
Ashley Bush
Briana Edwards
Brittany Armstrong
Bruce Harvey
Caitlyn Brown
Carter Hay
Chanelle Dupuis
Charla Perdue
Cory Schuman
Courtney Pearson
Danielle Krusemark
Da'Shaun Scott
Denise Mercier
Diego Castro
Dr. Gregory J. Harris
Dr. Stacey Van Dyke
Dr. Virginia Osborn
Elaine Howard
Isabella Matarrita
Jacalyn Butts
Jennifer Baez
Jennifer Jane Farinella
Jessica Taylor
Jessikah Pyett
John Tilley
Juan Carlos Galeano
Kaitlyn Gore
Kema Gadson
Kirsten Frandsen
Kristin Matthews
Kristina Buhrman
Larry Dennis
Lauren Dominguez
Leah Mudd
Lisa Liseno
Lisa Spainhour
Lucy Baird
Mandy Bamber
Michael Sussman
Patricia Warren
Rebekah Bollinger
Samantha Cole-Reardon
Sean Anderson
Sean Bricker
Tara Hartman
Taylor Deering
Victoria Verano
Whitney T. Bendeck